Prayers, words and writtings of Marthe Robin
Accounts of the Passion
The "Marthe Robin notebooks" collection presents the texts attributed to her. The careful editing work, given the current state of our knowledge, contributes to make it a authoritative text.
The sorrowfull Passion of the Saviour
Every Thursday evening, from the 1930s until her death in 1981, Marthe Robin consented to relive Jesus' passion, death and resurrection. She left several notebooks describing what she lived and prayed every week.
Drawing inspiration from the story of the Sorrowful Passion by Anne-Catherine Emmerich, Marthe wrote a text that focuses on Jesus the Saviour. In writing these meditations, she did not claim to reproduce historical truth. She only said, "I do not say that it happened this way; this is how Jesus showed it to me."
The first notebook covers the events of Holy Thursday, from the preparation of the Last Supper to the departure of Jesus with his apostles to Gethsemane.
The second covers the passions of Marthe Robin recounted by the parish priest of Châteauneuf, Fr Faure.
The third volume follows Jesus from his arrest at Gethsemane to his death on Good Friday.
Other volumes will soon be published...
Notebook of the Passion by Fr Faure
Between 1933 and 1938, Fr Léon Faure, parish priest of Châteauneuf de Galaure (Drôme), faithfully recounted the words he heard on Friday when Marthe Robin relived the Passion of Jesus.
Reading these simple and straightforward notes is like entering the prayer of Marthe on Friday. Rather than being languid and sorrowful, the prayer is vigorous and intense: "May I die, so that they may have life!" Peppered with humble details of the daily life of a country priest at that time, these notes are relatable, thanks to their simplicity.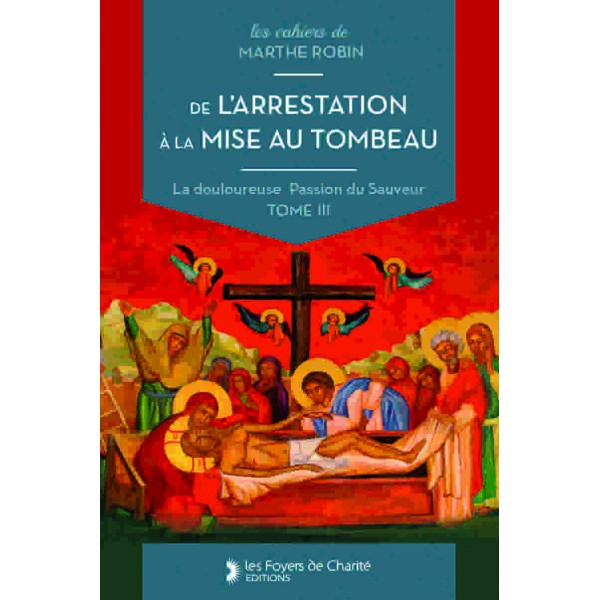 "All Christians must participate in the Passion of Christ and complete what is lacking in the sufferings of Christ with their own bodies. As for me, I am just a sign, a reminder for all Christians."
Books published by Foyer de Charité
Order from the Foyers de Charité publishing house.