Coming to Châteauneuf to follow in the footsteps of Marthe
The reception centre of the Robin farm, a place to discover Marthe
When you arrive on the Moïlles Plateau, on the heights of the village of Châteauneuf-de-Galaure, you will be welcomed at the "Robin Farm reception centre" by the members or friends of the Foyers de Charité who will be able to answer your questions.
A place to get to know Marthe better
The reception centre of the Robin Farm is the ideal place for learning about Marthe, her life, her family, her vocation, her influence and the Foyers de Charité.
It is also the place for asking questions and getting answers before (or possibly after) going to Marthe's room.
A permanent exhibition will introduce you to different stages of Marthe's life and her message.
In the screening room, you can watch a film that is available in various languages. It is a good preparation for entering her room
Taking a moment to gather your thoughts
On leaving the information centre, you will be invited to become silent to better prepare for entering Marthe's room where you will be able to gather your thoughts, reflect inwardly and pray.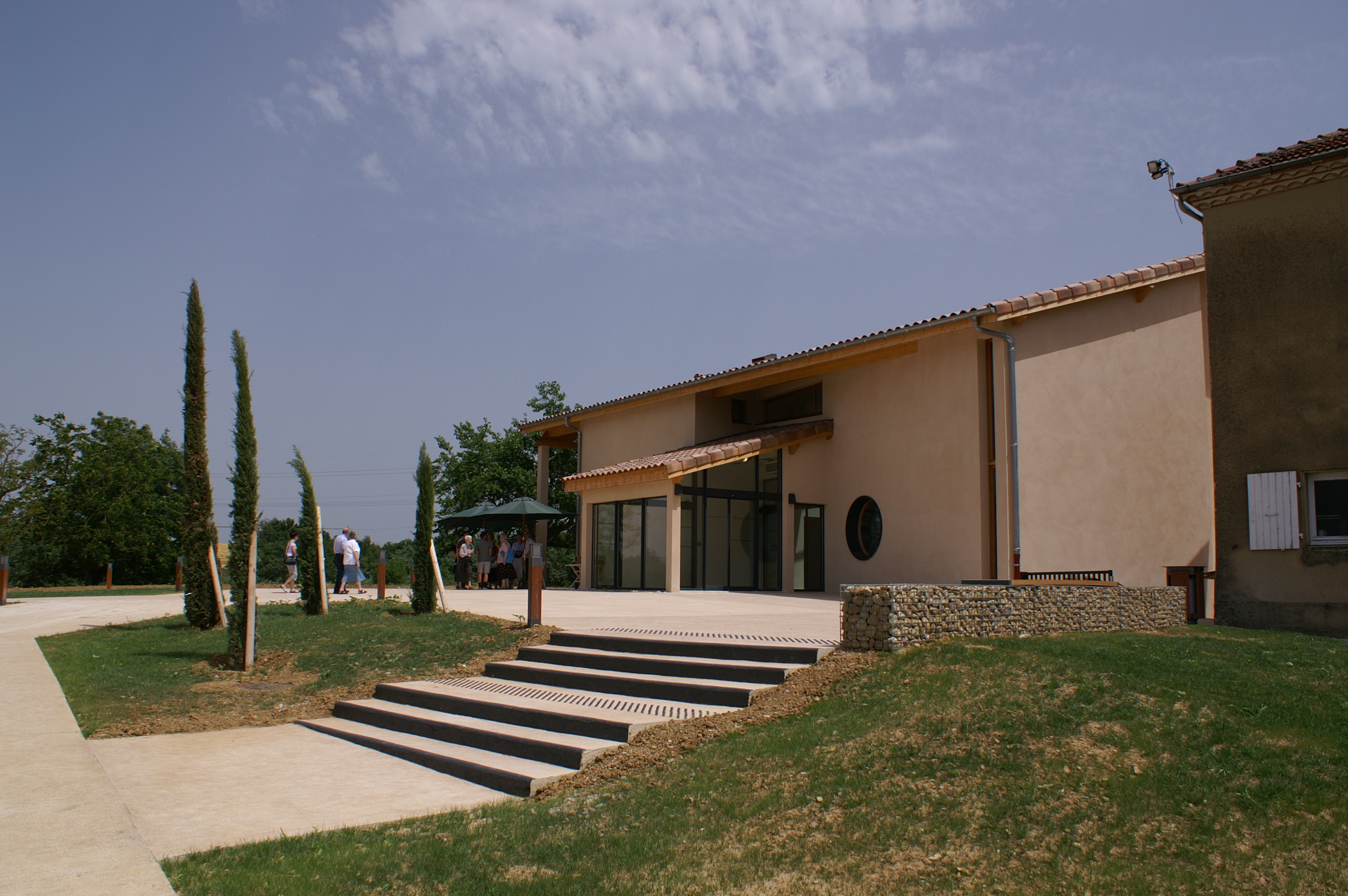 Prolonging your prayer time
To prolong your prayer time, you can go to:
- The cemetery of St Bonnet de Galaure, where Marthe is buried
- The parish church of Châteauneuf-de-Galaure where she made her first communion and confirmation.
- The Foyer de Charité, at the shrine of Our Lady Mother of God
To read :