Beatification
Steps in Marthe Robin's cause of beatification
Key stages of the cause of beatification of Marthe Robin, with the chronological milestones.
Step currently in progress
The recognition of a "miracle": In December 2014, a file presenting a miracle obtained through the intercession of Marthe Robin was submitted in Rome. Beforehand, the miracle was the subject of a diocesan inquiry. It was studied by the Roman Congregation for the Causes of Saints using testimonies, documents and scientific expertises.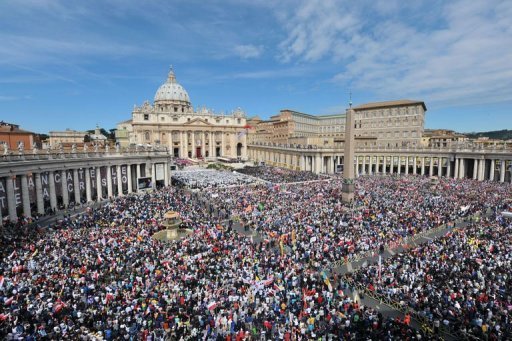 First of all, two experts in the disease that the person was suffering from must be appointed to examine the broad lines of the case. Then a commission of doctors examines the case in detail...
If the doctors come to the conclusion that the healing cannot be explained given the current state of scientific knowledge, then a committee of theologians will be assigned the task of deciding whether it can be described as a "miracle" in the order of faith.
If the commission in charge of this examination recognises the validity of the miracle, the pope can then decide to declare Marthe Robin "blessed" on a date of his choice. The celebration would take place in the diocese of Valence (where Marthe Robin lived).